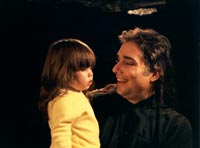 Artist Names:
Richard Del Connor, RIchard Connor, The Hippy Coyote, The Coyote, Steve Hixon, Tom Calder, Don dela Vega, Buddha Zhen, Zhen Shen-Lang, Spirit Wolf of Truth, Dicky Dare, Dickie Dare, Lotus, American Zen, The Rich
Titles:
Record Producer, Music Editor, Graphic Artist, Performer, Composer, Recording Engineer, Bassist, Guitarist, Flutist, Flute Singer, Percussionist, Drummer, Pianist, Organist, Singer, Vocalist, Lyricist, Comedian, Stand-up Comedian, Lecturer, Motivational Speaker, Film Maker, Movie Producer, Gaffer, Cinematographer, Photographer, Lighting Director, Architect, Draftsman, Journeyman Carpenter (Union Carpenter United Brotherhood of Carpenters & Joiners), Studio Designer, Mastering Lab Studio Designer, Construction Contractor, President, Executive Director, CEO, Recording Secretary, Web Designer, Webmaster, Copywriter, Novelist, Journalist, Photojournalist, Poet, Orator, Podcaster, Radio DJ Disc Jockey, Teamster (Forklift Operator), Band Leader, Rocker, Rock'n'roller, Folk Rocker, Priest, Monk, Buddhist, Zen Master, Chan Buddhist, Catholic, Christian, Gnostic, Pipe Carrier, Hippy, Hippie, Humanist, Humanitarian, Philanthropist, Donor, Volunteer, Biker, Off-roader, Bow Hunter, Newfie, Exile, Deportee, American Philosopher, Theorist, Scientist, Biologist, Genius, Gifted Student, Fund-raiser, Grant Writer, Teacher, Shifu, Sifu, Kung Fu Master, Tai Chi Master, Songwriter, Singer-songwriter, Soloist
About Richard:
Richard Del Connor, is an award-winning composer, guitarist, bassist, lyricist, poet, award winning photographer, photojournalist, novelist, award winning screenwriter, and stage performer. Richard has produced and engineered recording artists, and worked as a filmmaker under the aliases and pen names of Richard O'Connor, The Coyote, The Hippy Coyote, and Richard Coyote, and as a recording engineer under the name, Don delaVega.
On records, soundtracks, commercials, and television shows, he has collaborated and been employed by Hank Cicalo (The Monkees), Mick Fleetwood (Fleetwood Mac), Frank Zappa (Sheik Your Bootee), Badfinger, Vince Lauria, Bill Stewart, Dann Link, Geordie Hormel, Pink Floyd, Motley Crue, Stanley Clarke, REO Speedwagon, Charles Brown, 7-Up, MTV, The Village Recorder, and Supertramp.
Richard Del Connor has been publishing poetry since 1964, performing rock'n'roll since 1966, producing his own albums of music and recited poetry since 1972, and writing novels since 1984.
Richard Connor was known as Richard O'Connor from 1980 to 2007. He also discovered he was a descendent of the Spanish de la Vega and Serrano families, German Warners and Pennsylvania Dutch Settles also. When Richard became a Freemason in 2007 he dropped the "O'" and renewed his original legal name of Richard Del CONNOR.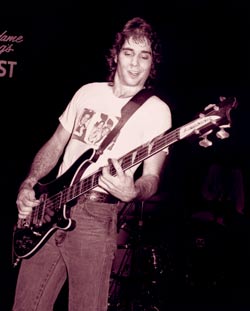 In 1984, while performing his rock opera, Coyote In A Graveyard, Michael J. Fox and the press dubbed him, "The Coyote." In 2007, after dissecting his brain and identity using his self-help website, ACT Zen, he became the happy hippie, "The Hippy Coyote."
Richard began studying Shaolin Kung Fu and Yang Tai Chi in 1980 learning Southern Style Sil Lum Gung Fu as a student of White Lotus System under Grandmaster Douglas Wong, then studying Northern Shaolin Kung Fu at the Tai Mantis Federation school in Torrance, California, where he graduated in 1984 as a "Sifu," or Shifu of Northern Shaolin Kung Fu, Yang Style and Wang Style Tai Chi, and Northern Praying Mantis Boxing of the Tai Chi Mantis, 7-Star Mantis, and Plum Blossom heritages.
His record company, Shaolin Records, was staffed with interns who received free daily Kung Fu and Tai Chi lessons. This earned him the Buddhist Kung Fu name of Zhen Shen-Lang (Shen-Lang ZHEN), "Spirit Wolf of Truth," in 1994 after becoming a leader and representative of the Chinese communities in Utah who referred to him as, "Zhen Shifu." His mostly Mormon students addressed his as, "Master Zhen," until 2007 when as "Buddha Zhen," founder of, Shaolin Chi Mantis Traditional Buddhist Gongfu & Taijiquan schools, he launched a new Kung Fu and Tai Chi school tailored for Americans, Buddha Kung Fu.
Also the founder and Patriarch of the nonprofit organization for troubled youth and youth-at-risk, Tai Chi Youth in 1996, Richard has established and taught Shaolin Kung Fu and Tai Chi classes in over a dozen public schools, three churches, several rehabilitation centers and a maximum security prison. The Tai Chi Youth 501(c)(3) charity nonprofit education organization has improved the lives of hundreds of students by curing weight problems, obesity, drug addiction, mental and physical disorders. Senior programs of Tai Chi Youth were the most widely attended classes between 2003 and 2011 when Richard, "Buddha Zhen," taught at two YMCAs and the Los Angeles Parks & Recreation Department.
Richard got one of his Shaolin Records interns pregnant and moved to Salt Lake City, Utah to be a Mr. Mom from 1991 to 2011. In Utah he became a one-man band, and began the "Buddhist Journey of American Zen," amidst protests and boycotts from the local Mormon organizations (Church of Jesus Christ of Latter Day Saints). American Zen became famous as "America's First Buddhist Rock Band," with its spiritual journey of poetry, essays, and albums of folk rock and classic rock music:
LEVEL 1 = PEACE OF MIND
LEVEL 2 = CHRIST KILLER
LEVEL 3 = I WANT YOU TO LOVE ME
LEVEL 4 = KUNG FU COWBOY PART 1: KING SOLOMON'S TEMPLE
LEVEL 4 = KUNG FU COWBOY PART 2: 3RD DEGREE MASTER MASON
LEVEL 4 = KUNG FU COWBOY PART 3: STONE ROSES
LEVEL 4 = KUNG FU COWBOY PART 4: THE COYOTE BLUES
Since 1999, American Zen fans of all ages have been following Richard's Buddhist odyssey through the band's albums, books, and albums at iTunes. A podcast series, The American Zen Buddhist Podcast, listed at itunes.com as "Coyote Radio .NET," led thousands of fans on a journey through the daily stories and Mr. Mom life of Richard Del Connor for several years through the web blogs at www.CoyoteRadio.NET Fans follow the continuing spiritual journey that is guiding today's youth to pursue spirituality.
In 2011, Richard began writing his first epic poems, Rainbow In The Shade, The Potatoe Valentine & Other Love Poems, and The AntiChrist. Since Richard's first poems of the sixties, he strove to create the shortest, symbolic, creative poetry in short verses and songs of less than three minutes. To write poems over 10,000 words each became a new storytelling medium for Richard Del Connor, who also wrote this epic poetry under the name of, The Hippy Coyote. The AntiChrist was removed from the web and is no longer available to the public. Religious historians and scholars can obtain copies of this revolutionary book after signing release forms of confidentiality and nondisclosure.
After publishing The AntiChrist for a short period, Richard was "visited by Satan" who dictated many interesting facts to Richard that explained how many of Richard's stories and details of the epic poem, The Antichrist, were incorrect. Satan shared with Richard many stories of Heaven, God, the other angels, the creation of the Garden of Eden, Tower of Babylon, and other significant events in history up to the creation of Zen Buddhism in the sixth century by Bodhidharma at the original Shaolin Temple on Mt. Songshan in Northern China. This book is offered to the public as History of Zen from A to Z - Including the Meaning of Life, Creation of Heaven, Hell, Humans and Earth... by Richard Del Connor, "Buddha Zhen." (co-authored by Saten?)
Shaolin Communications also publishes lyric books from the albums Richard releases. The book, Kung Fu Cowboy Original Draft, is a handwritten rough draft of the book that will hopefully be finished, but was transformed into the life story of King Solomon instead of Richard's autobiography in Kung Fu Cowboy Part 1: King Solomon's Temple.
The Masonic Kung Fu Book 1 novel about teenagers in China, harboring a British Freemason as the Japanese attack in 1937, is a fictional version of how Richard's "Masonic Kung Fu" was invented. After becoming a 3rd Degree Master Mason and learning the secret hand signs, dugards, penalties, and symbols of freemasonry, Richard discovered that one of the Kung Fu Forms he has taught for 30 years, "Lian Bu, Ling Po, Lien Bu...," was created for teaching and practicing European masonry to Chinese males in the 1930s, when Chinese were prohibited from becoming freemsons.
Referred to as a "Buddhist Scientist," Richard offers thousands of pages of free resources to inspire, enlighten, and entertain. The Shaolin Zen "CyberTemple" has been improving the lives of over 1 million people since its creation in 1999. This "American Sect of Chinese Chan Buddhism," has had over 1 million attendees at the free website.
Since 2011, Richard has left his family behind to pursue the movie career he left in 1991 to raise his daughter, Caitlin O'Connor. Working as a 'day worker,' stagehand, and always teaching programs of Tai Chi Youth, Richard is mostly known as, "Kung Fu Cowboy." Performing his Praying Mantis Kung Fu at martial arts events and performing solo on flute and singing a cappella, Richard always wears his black cowboy hat and is billed as "Kung Fu Cowboy." He even wrote himself another theme song in 2014, "Kung Fu Cowboy #2."
Join this Hippie Buddha, Richard Del Connor, The Hippy Coyote, Buddha Zhen, on his various paths of fun, frolic, and fantastic wisdoms that somehow lead to the same place, a smarter happiness.