Artist: Lotus
Author: Richard Del Connor
Project Format: mp3 song downloads individually, or as album
Price: $8.88 album, 0.88 song
Record Producer: Richard Del Connor
Record Label: Shaolin Records
Release Date: 2/4/2018
Coyote in the 1970s.
During the 1970s, Coyote was known as Richard Del Connor and his band name was, Lotus.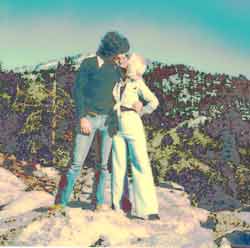 He turned 21 while being the manager and recording engineer of Bonita Recording Studio, near the Mexican Border below San Diego, California.
Richard started using the band name, THE RICH, in 1978, when he moved to Los Angeles with power trio cofounders, Dan Linck on guitar, and Fred Paul on drums and vocals.
Lotus was Richard Del Connor 1970 to 1977.
Members of Lotus included:
Erik Denton

- Hammond organ

Tim _______

- rhythm guitar, lead vocals

Kevin Dennis

- bass

Richard Augustine

- drums

Tim _______

- drums

Thor Spangler

- bass

Jim Chatham

- drums

Richard Del Connor

- lead guitar, acoustic guitar, lead vocals, songwriter, flute 1976 - 1978, bass
Shaolin Records SONG DOWLOADS 88¢ each.

Samples

Album Title

Song Recording Quality

6.66 each

Bonita 1974
by Lotus

9 songs for $6.66

(professional quality studio recording
dubbed from old cassette)
320kb mp3

Samples

Song Title

Song Recording Quality

0.88 each

"Divinity" 1974

(professional quality studio recording
dubbed from old cassette)
320kb mp3

"Meet Me Soon" 1974

(professional quality studio recording
dubbed from old cassette)
320kb mp3

"Precious 1974"

(professional quality studio recording
dubbed from old cassette)
320kb mp3

"Stay Away" 1974

(professional quality studio recording
dubbed from old cassette)
320kb mp3

"We Found The Love" 1974

(professional quality studio recording
dubbed from old cassette)
320kb mp3

"What Do We Have Now?" 1974

(professional quality studio recording
dubbed from old cassette)
320kb mp3

"Wishwood Bridge" 1974

(professional quality studio recording
dubbed from old cassette)
320kb mp3