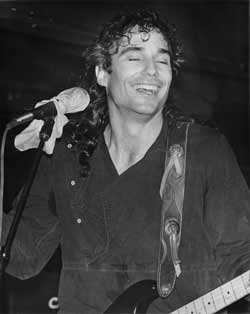 Artist: The Rich and "Coyote Graveyard"
Author: Richard Del Connor, "Richard O'Connor"
Project Format: live rock band and Solo Coyote
Price: $8.88 (zip download of 11 songs)
Format: 320kb mp3 (highest quality)
Book Publisher: Shaolin Communications
Release Date: 2012 (recorded in 1989-90)
PURGATORY was the soul searching journey of Richard Del Connor, The Coyote, in 1989 as he sought to improve his life and relaunch his Shaolin Records and Shaolin Film companies, which were known as, Shaolin Film & Records.
Shaolin Film and www.shaolinFILM.com became the library museum of The Hippy Coyote's film photography of 1980 to 1994. Coyote used specially wrapped film spools of the same movie film 35mm stock he used in the commercials and music videos he produced or worked in as a Lighting Director or Cinematographer. www.shaolinPICTURES.com is the movie and video company of Richard Del Connor since 1995.
PURGATORY is a journal. Coyote collected his thoughts, poetry, music, and life into a multimedia autobiography that led him to marry Michelle, have a daughter, and move to Utah.
Here's the basic part of the story. Some of the songs from 1989 that portray the life and world of American Zen, then known as the "Coyote Graveyard" version of The Rich.
Shaolin Records ALBUM DOWLOADS
8.88 each.
INCLUDES: (click song titles for music SAMPLES)
It's Your Shadow LIVE COYOTE GRAVEYARD 1990
It's Your Shadow RADIO SINGLE 1989
My Child LIVE COYOTE GRAVEYARD 1990
My Child SINGLE 1984
No Hope In Surrender LIVE SOLO COYOTE 1989
No, It Wasn't A Dream LIVE SOLO COYOTE 1989
Oboy LIVE 1984
Oh Michelle LIVE COYOTE GRAVEYARD 1990
Older Women LIVE SOLO COYOTE 1989
Pieces Of The Sky LIVE 1990
Scaredy Cat LIVE SOLO COYOTE 1989