Artist: American Zen
Author: The Hippy Coyote
Project Format: pdf book download
Price: $4.44
Publisher-Editor: Richard Del Connor
Book Publisher: Shaolin Communications
Release Date: 2/4/2007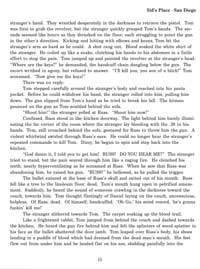 1969, Tom Calder's van is involved in a car crash, it's loaded with kilos of marijuqna.
He runs from the law, he runs from a hit man, joins a band, lives on a commune, learns Tai Chi, joins the underground railroad, trains in a Libya terrorist camp, bombs a police station...
Three years of turbulence described in detail by someone who lived amongst the fugitives, exiles, criminals, and Green Berets of the flower power years.
A rare inside look at the underground lifestyles of the Nixon and Reagan years.
AUDIOBOOK SAMPLES:
Be sure to get the accompanying music albums:
Shaolin Records
DISCOUNT Price $4.44
pdf download includes Discography with active web links.