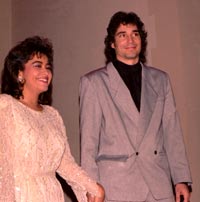 Artist: American Zen
Author: Richard Del Connor
Project Format: songwriting cassette recording
Price: 88 cents per 320kb mp3 song download
Record Producer: Richard Del Connor
Record Label: Shaolin Records
Release Date: 2012
SFR059dm01
American Zen:
The Hippy Coyote - guitar and vocal
Shaolin Records SONG DOWLOADS 88¢ each.

Samples

Song Title
Song Recording Quality

0.88 each

"Through Thick or Thin" 1981

(low quality cassette recording)
This song, "Through Thick or Thin," really means a lot to Coyote in 2012 as he realizes how few friends he has, but wants to help them and all his future friends as much as he appreciates being helped now.
In the rock opera, STONE ROSES, this song is sung by a young squire of the Knights of Templar.