Each album / single listed below has its own webpage!
"Zombie Christmas (No Bones) - 2015

Meet The Zombies - 2016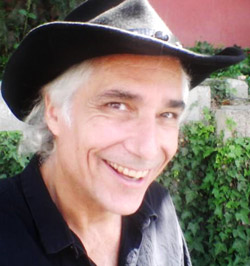 In August 2015, Richard Del Connor's zombie research culminated in a screenplay pouring out of his brain in five days. Perhaps a record of achievement, especially since it required no rewriting, just some typos to be fixed.
In his zombie mode, he enlisted the aid of three zombies with musical abilities to record the soundtrack to the album with the movie's theme song, "Meet The Zombies." In his zombie fervor Richard Del Connor wrote the next three zombie movies and accordingly wrote theme songs for zombie movies #2 and #3. Zombie movie #4 will start with the song, "Run To Me," by American Zen. Will this be the theme song?
Buddha Z was in the studio this 2015 summer for his first rap album and asked Kung Fu Cowboy & Zombie Three to put some music behind his first recorded song, "Anti-Rap Rap." Buddha Z wasn't sure what he wanted and neither Kung Fu Cowboy or Zombie Three had ever written or recorded a rap song. The song worked out so well that Buddha Z asked the band to help him finish his entire rap album--so they did.
Kung Fu Cowboy has been known as "Coyote" or "The Hippy Coyote" of American Zen since 1992. When American Zen released their LEVEL 4 = Kung Fu Cowboy PART 1 album, everyone started calling Coyote, "Kung Fu Cowboy." When Coyote became homeless in Las Vegas and had to work as a stagehand to survive, all the crew called him, "Kung Fu," or "Cowboy," since he always wore his black cowboy hat and Kung Fu clothing... and practiced his Tai Chi and Shaolin Kung Fu during the breaks...
ZOMBIE THREE:
Clean Zombie - surf guitar

Fuzz Zombie - heavy metal guitar

Bone Banger Zombie - percussion
KUNG FU COWBOY :
Richard Del Connor - coyote guitar