Artist: The Rich
Author: Richard Del Connor / The Coyote
Project Format: Cassette recorder at base of Coyote's microphone stand.
Price: 88 cents per 320kb mp3 song download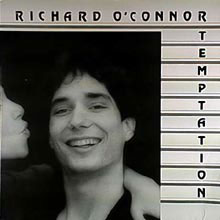 Record Producer: Richard Del Connor
Record Label: Shaolin Records
Release Date: 2012
SFR014dm09
THE RICH in 1984:
John Merritt - drums
Richard Connor - lead vocals, Rickenbacker bass
Bob- electric guitar
The Rich rehearsed in Mark Paladino's rehearsal room near LAX.
The songs made the band. Coyote's life makes the songs. Coyote makes the music.
This song was written to Rita Wolf, shown kissing Coyote on the album cover, of TEMPTATION by Richard O'Connor, released 1984 by Shaolin Records.
Shaolin Records SONG DOWLOADS 88¢ each.

Samples

Song Title

Song Recording Quality

0.88 each

"We're Not Working Out" 1984
(live concert recording)

(low quality cassette recording)

"We're Not Working Out" 1984
(live rehearsal recording)

(low quality cassette recording)