Artist: The Rich
Author: Richard Del Connor / The Coyote
Project Format: Cassette recorder at base of Coyote's microphone stand.
Price: 88 cents per 320kb mp3 song download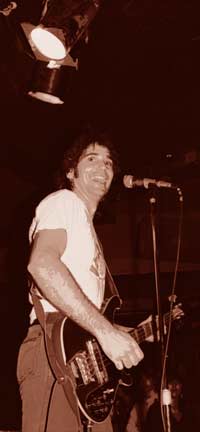 Record Producer: Richard Del Connor
Record Label: Shaolin Records
Release Date: 2012
SFR014dm07
THE RICH in 1984:
John Merritt - drums
Richard Connor - lead vocals, Rickenbacker bass
Bob - electric guitar
I actually was doing somersaults while playing my bass solo. That's why it's so sloppy in that one section...
We don't have a single video of The Rich from 1978 to 1990.
We cut some videos in 1992 and 1993 in Utah. Live plus staged...
Then in 2002 I produced a dozen videos through the local cable networks of Warner, Charter, and...
In 2010 a local group of fans prodded Coyote into performing at their "house concerts." The "Mountaire" concerts were cool and inspire us to build a band around Coyote again...
Shaolin Records SONG DOWLOADS 88¢ each.

Samples

Song Title

Song Recording Quality

0.88 each

"Out Of My Mind" 1984

(low quality cassette recording)
320kb mp3

"Out Of My Mind" 1990

(professional quality studio recording)