Artist: Buddha Zhen
Author: Zhen, Shen-Lang, Spirit Wolf of Truth (Richard Del Connor)
Project Format: pdf BOOK download
Price: $8.99
Publisher-Editor: Richard Del Connor
Book Publisher: Shaolin Communications
Release Date: First Edition: 1992, Third Edition: (NEW VERSION) 6/4/2012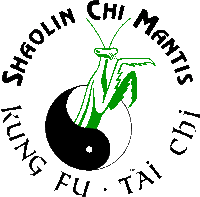 This book is the CLASS READING MANUAL of the Shaolin Chi Mantis Traditional Buddhist Gongfu and Taijiquan school.
Since 1992 Shaolin Chi Mantis has taught the Yang Style Tai Chi Short Form in 16 lessons over 16 weeks along with historical and inspirational essays that correspond to the Daoist intentions of each section of this unique martial arts dance.
Richard Del Connor, referred to as, "Buddha Zhen," or, "Shifu," by his students, has been teaching this Yang Style Tai Chi Short Form since 1984. After using this book, Tai Chi Beginner, in over 100 classes and testing it on more than 1,000 students with required class reading sessions of the entire book -- we bring you the Tai Chi Beginner - CLASS READING MANUAL. The original Tai Chi Beginner - Yang Style of Shaolin Chi Mantis, contains 444 photos detailing the entire workout and Tai Chi Beginner Program™.
This book has changed, improved and saved hundreds of lives since Buddha Zhen wrote this for his prison students in 1992.
Now required of all Shaolin Chi Mantis, Buddha Kung Fu schools, and Tai Chi Youth students, this book will be of benefit to Yoga practitioners who don't understand what Tai Chi Chuan (Taijiquan) really is.
Classes by Buddha Zhen that have utilized this manual have always exceeded classes that did not use the book.
Based upon two decades of reading and utilizing this Tai Chi Beginner book, Buddha Zhen has created this new version for the convenience of his students to use and read in class, on iPhones or iPads...
Richard Del Connor, American philosopher and "Buddhist Scientist," founded Buddha Kung Fu in 2008, and the nonprofit organization, Tai Chi Youth, in 1996. The Shaolin Chi Mantis school is the original Kung Fu school created in 1992, from which all the Buddha Kung Fu and Tai Chi Youth programs are derived from.
Download the PDF book now


for $8.99