Artist: Longboard Ranch
Author: Longboard Ranch
Project Format: CD mail order
Price: $18.88 CD plus shipping $4.88
Record Producer: ___
Record Label: ________
Release Date: ________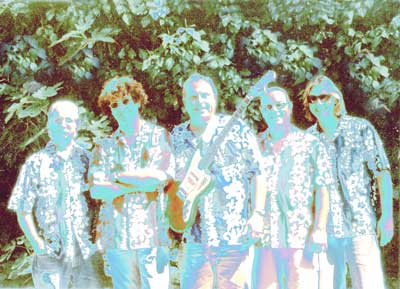 Coyote discovered this band, Longboard Ranch, on a walk near his home in Los Angeles. He visited their rehearsals and in conversation discovered they didn't have a website, but they wanted one.
Coyote designed their first website and helped in the launching of their debut album, "Surfin' Out West."
shaolinCOM.com takes pride to offer these CDs for sale. This album was released in 2005, yet it sounds like it was recorded in 1966.Longboard Ranch takes great pride in their traditional sound using Fender amps, and Mosrite guitars.
These are all original songs by the band, yet they also sound like they were written in 1966.
Here are a few samples from the album:

"Scuba"

"Badlands"

"Todos Los Santos"