Shaolin Records
RADIO SHOWS:
American Zen Buddhist Rock Podcast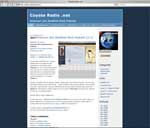 The sagas of American Zen,
America's First Buddhist Rock Band,
are hosted by The Hippy Coyote.
Visit www.Coyote Radio.NET

---
American Zen Buddhist Rock Podcasts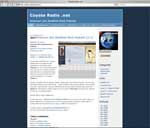 The CoyoteRadio.NET podcasts


---
Hosted by the poet himself.
Coyote reads his poetry from various websites,
adding his comments and sense of humor.
Visit www.coyotepoetry.com


---
Folk Rock Podcast of Shaolin Records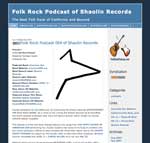 The best and brightest of today's folk rock
artists from around the world.
Each episode features a folk rock artist and
their SonicBids E.P.K. Electronic Press Kit.
Visit www.folkrockpodcast.com

---
Zen Buddhist Podcast of Shaolin Zen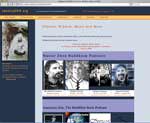 Hosted by Buddha Zhen,
Patriarch of Shaolin Zen,
Zen Buddhism, Shaolin Kung Fu,
Tai Chi and the life of Zhen.
Visit www.zenbuddhistpodcast.com

---