Buddha Zhen PRODUCT LIST
Kung Fu Music
Tai Chi Music
Shifu Zhen Shen-Lang has been teaching Kung Fu (Gongfu) and Tai Chi (Taijiquan) since 1984. His Kung Fu exploits have been documented in magazines such as Masters Of Kung Fu, and Inside Kung Fu.
In 2010, Buddha Zhen began production on the 66 Videos of shaolinINTERACTIVE.com
Buddha Zhen has been recording the Chinese folk music, tai chi meditation music, and kung fu drum songs of his Shaolin Chi Mantis, Tai Chi Youth, and Buddha Kung Fu schools since 1993.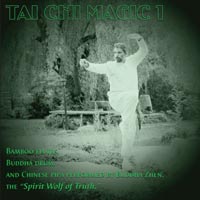 Visit Buddha Zhen's Shaolin Records webpage for his albums, songs, and free music samples.
Also visit the "Fighting Music Brochure Page" of Shaolin Records.
Also, also visit the "Tai Chi and Meditation Music Brochure Page" of Shaolin Records.